Slide Two
MODERN TECHNIQUES
Excellence in Facilitating Prostheses
Slide One
We Do It better
Expertise, Empathy and Passion
Slide Three
keep the dream alive
Living without limits
Welcome to Revert Orthosis and Prosthesis
Suffering limb loss or deformity could change one's life. Revert Prosthesis and Orthosis is here to help you relive your motions. 
Apart from that we help patients get back their motions, we also produce natural and customised life-like limbs that restores confidence and hope to our patients. Our joy is seeing amputees and deformed persons smiling again when hope is restored to them. Our compassionate work with our patients has earned us good reputation across Nigeria. 
Call us today and we will satisfy you; this is what we are known for.
Regular Clients And Counting
Successful Operations And Counting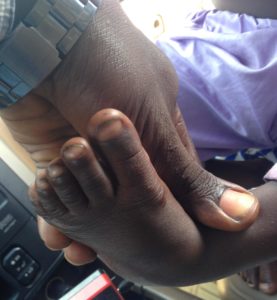 We are specialists in the following:
Foot Orthoses (FOs)  for foot, leg & postural problem.
Ankle orthoses and knee orthoses (AOs) and (KOs) for joint protection & pain reduction or support after surgery.
Ankle foot orthoses and knee Ankle foot orthoses (AFOs) & (KAFOs) for the improvement of mobility, support rehabilitation and biomechanical goals.
Spinal orthoses,  to correct or control spinal deformities and injuries and to provide immobilization to the spinal injuries.
Upper limb orthoses, to provide positional and functional support to the upper limb.