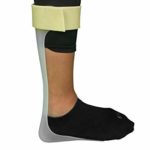 An orthosis is a type of brace or other wearable device that serves one or more of the following purposes:
Improvement of mobility
Immobilization of an injured body part to promote healing
Correction of biomechanical misalignments
Prevention of injuries
Reduction of weight bearing and pain
We customize almost all our Orthosis  for proper result and satisfaction. Revert prosthesis and Orthosis are specialists in the following:
Foot Orthoses (FOs)  – for foot, leg and postural problem.
Ankle Orthoes and knee Orthoses (AOs) and (KOs) for joint protection and pain reduction or support after surgery.
Ankle Foot Orthoses and Knee Ankle Foot Orthoses (AFOs) & (KAFOs)  for the improvement of mobility, support rehabilitation and biomechanical goals.
Spinal Orthoses, to correct or control spinal deformities and injuries and to provide immobilization to the spinal injuries.
Various Upper Limb Orthoses is to provide positional and functional support to the upper limb.
 We fit, we customize, we correct